Florida Lawmakers Attempt to Repeal Local Anti-Bias Laws

Republican Stealth Plan Would Circumvent City Ordinances

Legislators' Amendment Disarmed but they Promise to Return



Compiled by GayToday
Equality Florida and Unity Coalition

Miami, Florida-- A stealth effort by state lawmakers to repeal local anti-discrimination laws has provoked outrage among local government and community leaders across the state who warn lawmakers to "mind their own business."

In a strategy orchestrated by Miami-based far-right organizations, lawmakers tried to sneak an amendment onto a popular civil rights bill that would repeal local protections not included in state law. The amendment was discovered and defeated but its supporters say they will keep pushing to repeal.

"This was an outrageous, underhanded attempt to legalize discrimination against millions of Floridians," said Stratton Pollitzer, South Florida Director of Equality Florida, a statewide civil rights group. "Lawmakers should be looking for ways to catch up with forward thinking communities, not pull our state backwards."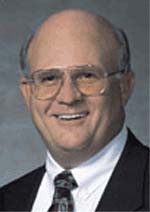 Florida State Rep. Dennis Baxley wants the state legislature to repeal local anti-discrimination laws

Though the strategy was aimed at repealing local ordinance provisions that include sexual orientation and gender identity, the result would have removed a host of other protections including, ancestry, pregnancy, and familial status.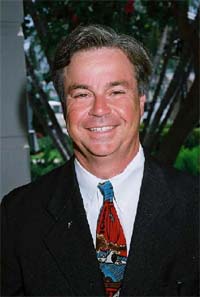 Lake Worth Mayor Rodney Romano blasted Baxley's amendment, telling the conservative representative to mind his own business
Mayor Rodney Romano of Lake Worth blasted the effort in a letter to the amendment's sponsor Rep. Dennis Baxley, Republican-Ocala.

"Your amendment is an attack on local government authority/home rule and a slap in the face to all of the people who live in communities that have embraced more inclusive nondiscrimination policies," said Romano. "In Lake Worth, we believe that everybody is entitled to conduct their lives free from discrimination. This is our community standard and you need to tend to your own business."

In Miami-Dade, organizers focused their attention on State Rep. Gaston Cantens who openly supported the amendment. Cantens seemed ready to ignore his county commission and the voters in Dade who just last year upheld the local Human Rights Ordinance by referendum.

Equality Florida joined with local organizers including SAVE Dade and the Unity Coalition to plan a protest in Cantens' district to let voters know about his support for the discriminatory amendment. On Tuesday, May 13, more than 30 protesters stood at the polls during a municipal election holding signs that read "Cantens Discriminates" and "Respect Our Votes!". Volunteers also passed out information to voters.

Their message was clear, carried by multi-lingual media sources:
- Our community will not tolerate discrimination against anyone.
- We will not allow our votes and rights to be dismissed. - Our community is organized, ready and able to defend these rights for all.

The presence of dozens of volunteers holding up placards and handing out literature on Cantens' recent statements in the press, and various local and national media sources present, alerted voters in District 114 that their Representative does not respect the will of the voters and he will resort to undoing their vote in Tallahassee when election results do not go his way.

Given that the Florida Civil Rights Bill will once again be introduced during the summer legislative session, Rep. Cantens still poses a threat to the local anti-discrimination ordinance.