Minersville, Penna. Police
Facing New Trial Over Teen Suicide
Judge Wary of Police Threat to Out 18-Year Old with Condoms
'Lawmen Invaded Son's Privacy' says Marcus Wayman's Mother
Compiled By GayToday
Allentown, Pennsylvania-- The Honorable Judge Arnold C. Rapaport of the 3rd U..S. District Court, has granted a new trial in the case: Sterling v. Minersville Borough and Police. The case involves the unwarranted invasion of a local youth's privacy. Marcus Wayman and another friend were discovered in an abandoned parking lot as they turned their vehicle around following a high school party. The teens were immediately followed into the lot by local police who stopped and separated them.

After frisking them, police found that one was carrying condoms. Officer Scott Willinsky concluded within minutes that the boys were obviously "queers" (police quote) and that they had stopped to engage in sex. After questioning them about the condoms, Willinksy became even more convinced that he was in the presence of dreaded sodomites.

The small town police threatened to expose the teens to their families and friends as homosexuals, quoting biblical passages. They were arrested for engaging in underage drinking. Wayman, a high school football player became distraught and despairing, fearing he'd be outed by the police as gay. He placed a revolver to his head six hours later, pulling the trigger. Last November, a jury cleared the Minersville police from any wrongdoing in Marcus Wayman's suicide. On June 17, 2002, however, the presiding judge tossed out the jury's acquittal, calling it a miscarriage of justice.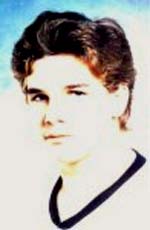 Marcus Wayman: Killed himself after a homophobic, Bible-thumping Minersville's police officer accused him of being gay because Wayman was carrying condoms

The defense for the Minersville Borough and Police quickly filed a motion, asking that Judge Rapoport reconsider his decision. Further, they said, if Judge Rapaport refused to reconsider, defense attorneys for the said police would ask for a petition to the 3rd Circuit US Court of Appeals, Philadelphia.

Judge Rapaport, however, boldly denied the defense attorneys' plea that he reconsider, leaving the police once again to face charges of misconduct and an invasion of privacy.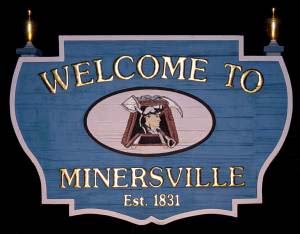 "Judge Rapaport's decision was short and sweet," Kyle N. Quandel, a publicist for the family and Campaign Director said.

"Briefly put, Judge Rapaport had no specific reasons for the denying the request, saying that his opinion, clearly outlined in the previous June 17th decision stood on its own authority. He clearly didn't feel a need to reiterate his already firm stance on this case and felt it warranted no further exploration."

This unprecedented case has been ongoing since 1998 when Madonna Sterling, Marcus Wayman's mother, filed civil charges against the Minersville Police and Borough, charging them with violating her son's right to privacy.

A campaign, the Marcus Memorial Campaign, has been launched to inform the public about those issues surrounding the case, including the disturbing details of the apparent police misconduct. But the Memorial Campaign has dedicated itself not only to telling Marcus' tragic story but to clarify other aspects of his tragic suicide. Campaign leaders are hoping to assist other questioning youths as they deal with the difficult emotional issues that surround coming out in a small town and to articulate a defense of privacy rights for the public, clarifying much-needed options -such as the use of condoms-in order to promote safer-sex education.

"We're all so thankful and overwhelmed," Quandel continued. "This is a huge step in the right direction. Marcus' case impacts us all in so many ways and Judge Rapaport's opinion is a major victory for Marcus' family. We're thrilled to see this case move forward and that justice is being served in Marcus' name, helping to protect not only our rights but those of young people everywhere!"

A specific court date has not yet been set for the new trial.