Compiled By GayToday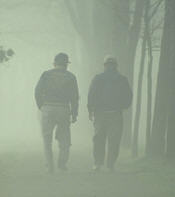 New York, New York--On May 5 and 6, Senior Action in a Gay Environment (SAGE) will focus national attention on one of the most hidden and under-served populations of lesbian, gay, bisexual and transgender (LGBT) seniors.

SAGE is the nation's oldest and largest community based intergenerational social service agency dedicated to the LGBT community's senior members.

SAGE is the only organization of its kind providing care management, mental health counseling, community organizing and advocacy for New York City's gay and lesbian seniors, and is currently developing plans to build the nation's first LGBT senior center.

The conference, called Out of the Closet ? Into the Future: Midlife and Aging in Gay America, will be held at Fordham University's Lincoln Center Campus in New York City.

"Older gays and lesbians experience a double whammy They are marginalized in the LGBT community for being old, and in the senior community for being gay. The conference is designed to combat both of these realities."

Closing ceremonies feature Virginia Apuzzo, former Assistant to President Clinton for Management and Administration, who will lead the conference to an inspiring conclusion with a mandate to organize and fight anti-senior/anti-gay bigotry.

Workshops at the conference will cover a wide range of topics, from financial planning to sex for lesbians over 50, senior housing to seniors living with HIV/AIDS.

On May 5, there will be a networking party that will recognize key supporters in the New York City Council: Speaker Peter Vallone, Phil Reed, Margarita Lopez and Christine Quinn.

An innovative opening panel will feature LGBT senior activists along with Dr. Rose Dobrof, founder of Hunter College's Brookdale Center on Aging, and Dr. Billy E. Jones, former (and the first openly gay) Commissioner of the NYC Department of Mental Health, Mental Retardation and Alcoholism Services.