By Rex Wockner
International News Report

New Zealand: 200,000 at Hero Parade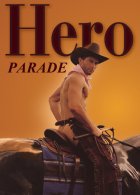 The ninth annual gay Hero Parade attracted a record 200,000 revelers and 58 floats to Auckland, New Zealand's Ponsonby Road February 13.

Prime Minister Jenny Shipley opened the festivities with a speech urging celebration of diversity.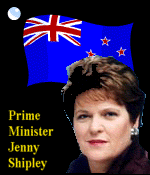 "The gay community is very important. If we could all celebrate our sexuality with as much confidence as the gay community we would be a much healthier community," she said.

Corporate sponsors included Durex, Qantas, Pepsi and Lion Breweries.
---
Gays Sue New Zealand Red Cross

New Zealand's Campaign for Human Rights filed a complaint with the Human Rights Commission against the New Zealand Red Cross February 10.

CHR spokesman Michael Moore said the Red Cross violated the nation's ban on anti-gay discrimination "by not allowing an option for same-sex couples at their annual Desperate and Dateless Ball."

Related Stories from the GayToday Archive:
NZ Prime Minister Attends Gay Parade

Christian Anti-Gay Video Banned in New Zealand

Related Sites:
Hero Festival
GayToday does not endorse related sites.

"After they did this last year we complained to Red Cross and they assured us it was an oversight which will be corrected and that 1999's Computer Matching Questionnaire would be amended to include an option for indicating the sex of your potential date," Moore said. "Once again the questionnaire doesn't even ask you what sex partner you are looking for, but assumes that everyone in New Zealand is heterosexual."