Chinese AIDS Activist in Police Custody; 1 Million Infected?
Kaiser Daily HIV/AIDS Report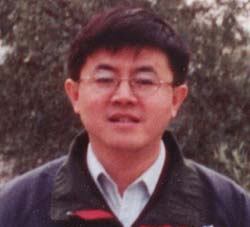 Missing AIDS Activist Wan Yanhai has been found. He is in Chinese police custody on suspicion of revealing state secrets
Chinese AIDS activist Wan Yanhai, who has been missing for about two weeks, is being held by police on "suspicion of revealing 'state secrets,'" the New York-based human rights group Human Rights in China said yesterday, the Los Angeles Times reports. The group said that a friend of Wan's was told that Wan was being held by the Ministry of State Security (Chu, Los Angeles Times, 9/6).

Fellow AIDS activist Hu Jia would not reveal how he learned of Wan's detention by the federal agency. Hu said that Wan was being held for revealing the contents of an AIDS report prepared last month by the government of the rural province of Henan, which has been particularly hard hit by the diseases due to unsafe blood collecting practices in the 1990s (Bodeen, Associated Press, 9/6).

Wan was a key figure in exposing through a Web site the connection between unsafe blood collection practices and HIV infections in Henan between 1994 and 1997. He also ran an AIDS group called the AIDS Action Project, which friends say Chinese authorities "forced" to leave its offices in Beijing earlier this summer (Kaiser Daily HIV/AIDS Report, 8/29).

Silencing Critics

Hu said that the detention stemmed from an overall effort by the government to silence dissidents before a Communist Party congress in November. "I think they wanted to shut him up, but didn't realize how well known he was or how concerned and sympathetic people are about the AIDS problem," he added.

In the last year, Chinese officials have begun to acknowledge the country's AIDS problem, but "remai[n] deeply suspicious" of activists, the Associated Press reports (Associated Press, 9/6).

Qi Xiaoqiu, head of the Health Ministry's Department of Disease Control, said he had "no knowledge" of where Wan was, and denied that the government had withheld information on HIV/AIDS or detained individuals for disseminating such information.

He noted that there is "already a variety of published information" on the disease. However, he added that if advocacy groups are not registered, "they have to be dealt with according to the law" (Ansfield, Reuters, 9/6).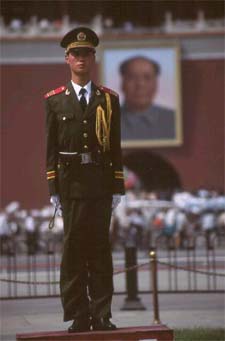 Chinese Government Estimates One Million Residents Have HIV/AIDS

There are approximately one million HIV-positive people in China today, but that number could rise as high as 10 million in the next decade if nothing is done to prevent the disease, Qi Xiaoqiu, head of the Department of Disease Control of the Ministry of Health, said today in "an unusually frank official assessment" of the situation, Agence France-Presse reports.

"It's very difficult to get the exact number, but we can tell you that AIDS is at a very dangerous stage in China and on the verge of becoming an epidemic," Qi said, adding, "If the AIDS epidemic is not dealt with efficiently, by the year 2010 there is the likelihood of more than 10 million HIV or AIDS patients in China."

Despite Qi's warning, official government figures show that the incidence rate of HIV is falling, according to Agence France-Presse. The late-June HIV estimate released by Qi shows that the number of people with HIV/AIDS has risen about 17% over the past six months. Last year's overall growth rate was as high as 58%, Agence France-Presse reports. Qi warned, "Even if the percentage is quite low, it's still becoming a serious problem now in China" (Harmsen, Agence France-Presse, 9/6).

Breaking Patents?

According to Qi, the Chinese government may be forced to break patents on antiretroviral drugs if foreign drug makers do not agree to additional price cuts by early next year. BBC News reports Qi said that while negotiations with drug makers are ongoing, an agreement must be reached within the next few months. "(Otherwise) we will have to take the other choice. We cannot afford to wait any longer," he added.

China has been in talks "for months" with GlaxoSmithKline, Bristol-Myers Squibb and Merck, attempting to convince the companies to cut prices beyond the 80% already agreed upon this year. Qi said, "We believe that any government, when facing a dilemma between profit and the life and health of its people, should choose to protect the lives and health of its people" (BBC News, 9/6).

PRI's Marketplace today reports that "only about 100" of the country's approximately 200,000 AIDS patients currently receive combination therapies, which are mostly free drugs donated from overseas. Although drug prices have dropped by two-thirds, the annual cost of $3,600 is "far more than most patients earn," PRI reports (Ford, Marketplace, PRI, 9/6).
---
This summary is from the Kaiser Daily HIV/AIDS Report http://www.kaisernetwork.org/dailyreports/hiv provided by kaisernetwork.org), a free health policy news summary and webcasting service of The Henry J. Kaiser Family Foundation. The Kaiser Daily Health Policy Report is published for kaisernetwork.org by National Journal Group Inc. © 2002 by National Journal Group Inc. and Kaiser Family Foundation. All rights reserved