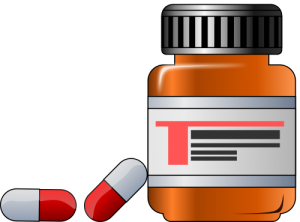 Gilead Sciences Inc's Truvada tablets appear safe and effective for reducing the risk of HIV infection, U.S. regulators said on Tuesday. But they recommended a cautious approach for using the drug in efforts to prevent the virus that causes AIDS.
Food and Drug Administration staff said Truvada, which is already being used by patients with the human immunodeficiency virus, is well tolerated overall by uninfected people and may prevent infection in high-risk individuals when used in combination with other strategies.
FDA staff also acknowledged a strong correlation between the drug's efficacy at reducing HIV infection and the willingness of those taking it to adhere to the treatment.
Their 47-page review document said preventive use of the drug — a combination of Gilead's HIV drugs Emtriva, also known as emtricitabine, and Viread, or tenofovir — should be weighed carefully against an individual's risk for infection, readiness to adhere to the treatment and potential for kidney problems.
"The individual at risk may be spared infection with a serious and life-threatening illness that requires lifelong treatment," the report said.
Truvada represents a potential milestone in the evolution of the worldwide AIDS epidemic by offering a tablet capable of preventing infection. An estimated 1.2 million Americans have HIV, according to the Centers for Disease Control and Prevention.
An outside panel of experts is scheduled to examine the FDA review documents on Thursday and make recommendations that U.S. health regulators will consider in deciding whether the drug should be used as a preventive treatment.
Some experts warn that the drug is only partly effective against HIV and that using it to prevent infection could cause protection from the virus to falter if patients fail to adhere to treatment.
Shares in Gilead Sciences were off 1.5 percent at $49.17 after the FDA released the review document.
CONCERNS OVER DRUG RESISTANCE
UBS analyst Matthew Rodin told investors that the review should have only limited impact on the company because Truvada, which has FDA approval to treat people infected with HIV, is already being used off-label as a prophylactic.
He said a Friday advisory committee meeting on Gilead Sciences' Quad HIV pill for controlling the HIV virus could have bigger implications for the company. Quad is seen as key to Gilead's continued dominance of the market for HIV drugs.
Meanwhile, FDA staff acknowledged that resistance is likely to occur among people who become infected while taking the drug. "The frequency of resistance might be minimized by limiting the duration of drug exposure after infection occurs," the review document said.
The Boston-based Fenway Health Institute, which advocates for the lesbian, gay, bisexual and transgender communities, issued a statement calling on the FDA to approve the drug as a means of reducing the risk of HIV infection.
"If the FDA approves the additional indication of the use of tenofovir-emtricitabine … health programs and individuals will have improved choices," the group said.
In a 2010 landmark study in the New England Journal of Medicine, researchers found that giving a daily dose of Truvada to men who have sex with men can reduce HIV infection rates 44 percent.
But other research shows that Truvada's high price makes it too costly to provide it to all homosexual and bisexual men, who account for more than half of the estimated 56,000 new infections annually in the United States.
A team of researchers at Stanford University had estimated that giving a daily preventive dose of the drug to all U.S. men who have sex with men would cost $495 billion over 20 years in terms of the cost of drugs and healthcare visits.
The strategy would be far more effective if it targeted men who are at high risk of developing HIV because they have five or more sexual partners a year, they said.
If just 20 percent of these high-risk individuals took the drug, the research team found, it could prevent 41,000 new infections over a period of 20 years at a cost of about $16.6 billion.
WASHINGTON (Reuters) – (Reporting By David Morgan, editing by Dave Zimmerman, Maureen Bavdek and Gunna Dickson)