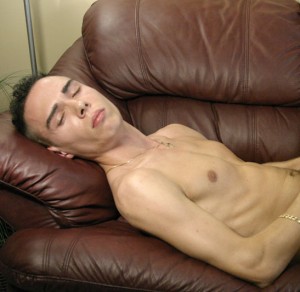 Cocoa, FL – Badpuppy Enterprises, Inc., parent company of early pioneer website Badpuppy (www.badpuppy.com), learned today of a very creepy connection between one of their past models from November of 2005, known to the Badpuppy members as Luka (www.badpuppy.com/guest/models/Twinks/l/luka/).  Fast forward to May of 2012 and Luka is the focus of a Canadian wide man hunt in connection with the killing of a man, dismembering him, mailing a foot to the Conservative Party headquarters and a hand that was sent to the Liberal Party.
Police have reported that they are also giving close examination to a video that was uploaded to the Internet last week, which apparently shows a nude male being murdered with an ice pick, then dismembered, to try and determine if the victim is the same man.
"Badpuppy has had no contact or connection of any kind with the model, since the November 2005 shoot was completed.  This is the second murder connection in a matter of months, whereas past models have been directly convicted or connected to the murder of another.  We'll be watching to see how this all unfolds", stated Lisa Turner, Marketing / Advertising / Affiliate Manager for the company.
Parties interested in access to more photos for use on their sites or blogs, may contact Lisa Turner at info@badpuppy.com for the direct member link to Luka's shoot and a temp access to obtain material for their articles.