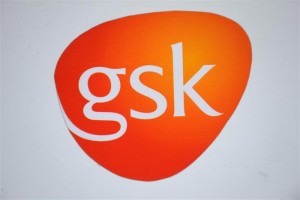 An experimental once-daily AIDS drug from GlaxoSmithKline and its Japanese partner Shionogi has proved better than Gilead's market-leading Atripla in a late-stage clinical trial, increasing hopes for the product.
Dolutegravir, which could reach the market late next year, belongs to a novel class of drugs known as integrase inhibitors that fight HIV/AIDS by blocking the virus causing the disease from entering cells.
It should help British group GSK rejuvenate its HIV/AIDS business – an area it used to dominate but where it has fallen behind rivals, notably U.S. rival Gilead.
Dolutegravir's success against Gilead's popular Atripla treatment, taken as a single tablet, may impress clinicians as Gilead's own new Quad pill, which also contains an integrase inhibitor, only matched Atripla.
The stakes are high with Atripla, the leading HIV/AIDS treatment in the United States, raking in sales of $3.2 billion last year.
In the latest Phase III study, 88 percent of patients on a regimen of dolutegravir plus two older drugs for 48 weeks had their virus suppressed against 81 percent for those on Atripla, GSK and Shionogi said on Wednesday.
The superior efficacy was driven by a higher rate of discontinuation of treatment among patients taking Atripla, with 10 percent of those on the Gilead drug stopping due to side effects against 2 percent in the dolutegravir arm.
The result was the second positive final-stage clinical readout for dolutegravir, following encouraging results against U.S. company Merck & Co's rival Isentress in April.
Two further Phase III trials are expected to report results by the end of the year and dolutegravir could potentially be filed for approval with regulators before the end of 2012, a company spokesman said.
That suggested the medicine may reach the market before the end of 2013, ramping up competition in the HIV/AIDS market.
Dolutegravir is viewed by analysts as a potential $1 billion per year seller, since its once-daily dosing is likely to be attractive to patients. However, the financial gain to GSK will be diluted by its deals with Shionogi and Pfizer.
The drug belongs to ViiV Healthcare, a joint venture formed between GSK and Pfizer in 2009 in which GSK holds an 85 percent stake, and income from the medicine will be shared with Shionogi.
Merck's Isentress, which had sales of $1.4 billion last year, is currently the only integrase inhibitor approved by regulators, although Gilead's Quad pill containing its integrase inhibitor elvitegravir was recommended by a U.S. expert panel in May.
GSK shares were up 0.6 percent in early trading.
By Ben Hirschler
LONDON (Reuters) – (Editing by Dan Lalor)