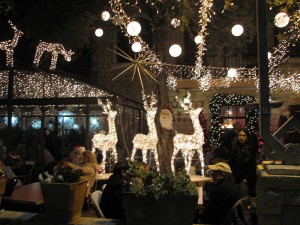 U.S. households are expected to spend an average of $521 on gifts this holiday season, The Conference Board reports today. Nearly 10 percent of consumers said they plan to spend more on holiday gifts this year, up from 7 percent last year. Approximately 31 percent plan to spend less than last year, down from 40 percent a year ago.
The survey of holiday gift spending intentions, based on a probability-design random sample, is conducted for The Conference Board by Nielsen, a leading global provider of information and analytics around what consumers buy and watch. The survey was conducted for The Conference Board in October.
"As the holiday season approaches, consumers appear to be in better spirits than last year," says Lynn Franco, Director of Economic Indicators at The Conference Board. "Our survey results show a slight boost in holiday spending intentions. Retailers are cautiously optimistic that this holiday shopping season will be better than last."
Consumers will be searching for bargains this holiday season, with more than one-third saying they expect more than half of their purchases to be on sale or discounted. Nearly 70 percent expect to purchase a portion of their holiday gifts online, with about 20 percent saying more than half of their gifts will be purchased online.
NEW YORK, Nov. 15, 2012 /PRNewswire/ —