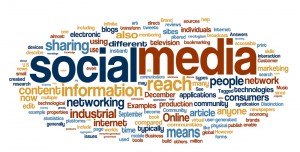 If you're bored with Facebook, you're not alone. The world's biggest social media platform has attained a mighty feat, connecting old friends and linking acquaintances, but many veteran Facebook fans are now over the formula and see familiarity as a fault. More and more social media users crave something new and unexpected, and that's why video chat sites like ChatRandom (http://chatrandom.com) are taking off and gaining serious traction, according to Allen Fox, co-founder of ChatRandom, today's leading alternative to Chatroulette.
"A new type of social network, ChatRandom challenges the Facebook formula in that it connects you with people you don't know instead of the same set of people in your stable of  'friends,'" Fox says. "That ongoing opportunity to meet new people all the time is what initially appeals to our users, then they dive into the community and get hooked on our random chat and multichat video platform. Our members don't need to build a network of 'friends' before taking part in the fun. The fun is all about making new friends every day."
The excitement of this chat platform, continues Fox, is twofold. "You can chat with someone anywhere around the globe and perhaps connect with a future romantic partner — or possibly find yourself talking with big-name celebrities who are chat devotees. Kim Kardashian, Ashton Kutcher, The Jonas Brothers, Justin Bieber, Chris Brown, Nicole Richie and Snoop Dogg, among others, regularly pop up on chat sites to engage with fans and take part in the hottest social media trend."
ChatRandom's competitive advantage is that it's one of the safest web-based chatroom sites around. ChatRandom's site monitors quickly shut down illegal activity or usage by minors, ensuring critical peace of mind for anyone with more interest in meeting people than in mischief. People videocamming on ChatRandom can relax and be themselves knowing that ChatRandom fosters an environment of self-expression guided by best practices in user terms. The population of ChatRandom users is exploding with new people drawn daily to its refreshing formula for cultivating relationships through random chat.
"I love ChatRandom because everyone I meet here is brand new," says Jamey, a ChatRandom member based in Miami. "I do not have to worry about them being connected with my social circle like on Facebook, so I am free to act like myself and meet cool new people I've never met before."
ChatRandom is easy to use and offers chatrooms for straight and gay people alike, plus a unique multichat option that allows up to four windows of simultaneous chat. Simply enable your camera and hit "start" to connect with one or more of the site's 8+ million monthly users.
"With so much activity going on with ChatRandom, we're constantly feeding the demand for a forward-thinking yet very user-friendly social media experience," Fox concludes. "Our diverse services, packaged in a straightforward approach, energize our site and members. It's super-simple, yet never stale."
About ChatRandom (http://chatrandom.com)
Founded in early 2011, ChatRandom is the only free webcam-based chat site of its kind. An inspired Chatroulette alternative, ChatRandom delivers a safer, simpler platform for random video chatting with strangers in a multi-dimensional format. Users must be 18+, and the site upholds a rigorous user terms of service. Users video chat worry-free and can focus on meeting new people. ChatRandom boasts over 250,000 daily users, 8+ million monthly users and 21 billion connections — and counting.
LOS ANGELES, Nov. 15, 2012 /PRNewswire/ —