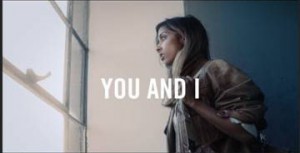 Multi-platinum producer and songwriter will.i.am will release the video for the new single, entitled "Scream & Shout," featuring Britney Spears, on Wednesday, November 28th.  The video will premiere on The X Factor which airs on FOX 8:00-10:00 PM ET live/PT tape-delayed. The video, directed by Ben Mor, will be available for viewing on VEVO immediately following the west coast broadcast.
"Scream &Shout," produced by Lazy Jay was released to radio on Monday, November 19th and is currently available digitally.
"To be able to work with Britney again was amazing. Working with an artist like Britney is the reason I love making music. She loves music as much as I do. And I am so proud of this new song 'Scream & Shout.' This is the most exciting song I've worked on in a long time," said will.i.am.
"There are few people on the planet who inspire me like will.i.am does," said Britney.  "I couldn't be more excited to work with him again.  I can't wait for people to hear the song and see the video."
Toronto-born, Los Angeles-based pop singer, songwriter, and performer ANJULIE has debuted her brand new music video for "You and I" on VEVO. Available now on iTunes and other digital outlets via Republic Records, the song follows up last year's sparkplug hit, "Brand New Bitch", which went double-platinum in Canada and snagged nominations for "Pop Video of the Year" at the 2012 Much Music Awards and "Dance Recording of the Year" at the 2012 Juno Awards.
Based around snappy acoustic guitar and a soaring club-ready refrain, "You and I" boasts production by Italian super producer Benny Bennassi [Madonna, Chris Brown] as well as ANJULIE's impeccable delivery. It's an instantly catchy anthem that you won't soon forget.
ANJULIE remains an in-demand songwriter herself. Recently, she penned the lead single from Nicki Minaj's Pink Friday: Roman Reloaded the ReUP, "The Boys", and Cher Lloyd covered her Canadian smash, "Stand Behind the Music", as a single. She's also written for everyone from Chris Brown to Laidback Luke to Fefe Dobson and gotten placements on The Vampire Diaries, MTV's The Hills, and The City.
Get close to ANJULIE with "You and I" now.