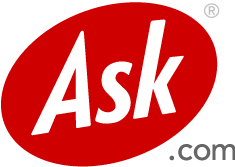 Ask.com, a leading online brand for questions and answers and an operating business of IAC (NASDAQ: IACI), today released the top trending search terms and corresponding questions for 2012 around celebrities, news and politics.
This year, Ask takes its annual analysis one step further with its 2012: What's on America's Mind? survey, conducted online by Harris Interactive among over 2,000 adults in November, which sets out to surface the underlying consumer perceptions driving these questions to the top of Ask's annual list. In conjunction with the release, Ask also created a virtual flipbook, capturing some of the most notable moments of the year.
"With nearly half of the queries on Ask.com in the form of a full question, we get a snapshot of not only what captured consumers' attention, but also what piqued their curiosity," said Valerie Combs, vice president of communications for Ask.com. "This year, we partnered with Harris to dig even deeper and unearth how the nation really feels about 2012's most captivating headlines."
More than 100 million people turned to Ask.com to satisfy their curiosity around 2012's biggest news and events. And, apologies to Kim Kardashian, but the person Ask users most wanted to know about this year was Kristen Stewart, one-half of America's favorite Twilight couple. Indeed, "Will Rob and Kristen get back together?" is officially the top trending question of 2012, and if the tabloids are correct, Ask.com users have their answer.
Top celebrity search terms and questions from Ask.com include:
1.  Kristen Stewart. Will Robert Pattinson and Kristen Stewart get back together?
2.  Katie Holmes. Was Katie Holmes and Tom Cruise's marriage fake?
3.  Psy – Gangnam Style. What does Gangnam Style mean?
4.  Snooki. When is Snooki's baby due?
5.  Prince Harry. What will happen to Prince Harry because of the nude pictures?
6.  Brad Pitt. How big is Angelina's engagement ring?
7.  Carly Rae Jepsen. What is the best Call Me Maybe parody?
8.  Jessica Biel. When are Justin and Jessica getting married?
9.  Miley Cyrus. Why did Miley Cyrus cut her hair?
10. Ryan Lochte. Does Ryan Lochte have a girlfriend?
What do Americans think? Kristen Stewart may drive the most searches, but she is no fan favorite. According to the 2012: What's on America's Mind? survey, Kate Middleton is 2012's overall favorite celebrity by a landslide. Nearly one-half (47 percent) of US adults surveyed put Kate Middleton at the top of their list of favorite celebrity newsmakers, beating out Brad Pitt (41 percent) and Angelina Jolie (39 percent), Tom Cruise (37 percent) and Katie Holmes (36 percent) and Kristen (20 percent).
Top news search terms and questions from Ask.com include:
1. 2012 Olympics. How many medals did the US gymnastics team win?
2. Hurricane Sandy. What is the damage from Hurricane Sandy?
3. Black Knight shooting. What happened at the Colorado shooting?
4. Jerry Sandusky. What is Jerry Sandusky's sentence?
5. iPhone 5. When will the iPhone 5 be released?
6. Facebook IPO. When is the Facebook IPO?From Snooki to Sandy, Ask.com Sheds Light on the Year's Biggest Questions – and the Story Behind the Answers
7. Lance Armstrong. Did Lance Armstrong take drugs?
8. Whitney Houston. How did Whitney Houston die?
9. Costa Concordia. How did the Costa Concordia sink?
10. Trayvon Martin. Why was Trayvon Martin Shot?
What do Americans think? Millions of users clamored for details on these headlines, but here's what they really think, according to our survey:
Armstrong Divides the Nation: America is split over the Lance Armstrong scandal; 38 percent of US adults support Lance Armstrong being stripped of his Tour de France titles while 39 percent do not.
iPhone Who? The iPhone 5 may have made big waves in the press, but it barely registered a ripple among U.S. adults: nearly one-half surveyed (49 percent) said they don't see a big difference between the iPhone 5 and the previous version.
I-P-Out: Like investors, many Americans were unimpressed by Facebook's much-anticipated IPO, with 45 percent of respondents believing the stock is not a good buy.
Time to Heal: When it comes to the most shocking headlines, more than a third of Americans point to the devastating Shootings in Aurora, Colo. (36 percent), followed by the damage caused by Hurricane Sandy (24 percent), and the shooting of Trayvon Martin 7 percent).
Top political searches and questions from Ask.com include:
1. Presidential race. Who will win the Presidential race?
2. Democratic National Convention. When is Clinton speaking at the DNC?
3. Mitt Romney. What did Mitt Romney say about 47 percent?
4. Republican National Convention. Why did Clint Eastwood talk to a chair in his speech?
5. Chick-Fil-A. What did the CEO of Chick-Fil-A say about gay marriage?
6. Todd Akin. What did Todd Akin say about legitimate rape?
7. Gay marriage. Where is gay marriage legal?
8. Obamacare. What is Obamacare?
9. Greece bankruptcy. Is Greece bringing down the Euro?
10. John Edwards. Was John Edwards found guilty?
What do Americans think? This election year, there was no shortage of questions, but it appears Americans didn't much "Like" getting the answers from friends via social media. Despite the popularity of going political, 59 percent of Americans have an aversion to reading friends' political views on Facebook.
OAKLAND, Calif., Nov. 28, 2012 /PRNewswire/ —