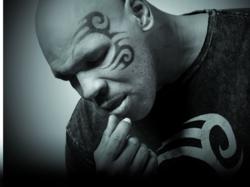 After a highly successful bout on Broadway, Mike Tyson announced today that he will take his acclaimed one-man show on a national tour and makes a stop at DPAC on April 23.
After a highly successful bout on Broadway, Mike Tyson announced today that he will take his acclaimed one-man show, "MIKE TYSON: UNDISPUTED TRUTH," on a national tour. Helmed by renowned director Spike Lee and producer James L. Nederlander, the tour is set to begin February 2013 with a stop at DPAC, Durham Performing Arts Center on April 23, 2013
Tickets go on sale December 7 at 10am:
Online at DPACnc.com
DPAC Ticket Center: 919.680.2787, 123 Vivian Street, Durham, NC
Ticketmaster.com / Ticketmaster Charge by phone at 800.745.3000
Friends of DPAC members may place their orders on December 5. Joining Friends of DPAC is free, and you can register at http://www.DPACnc.com/friendofdpac.
The legendary boxer, "Iron Mike," will kick off his 10-week tour with a two-night engagement at the Murat Theatre in Indianapolis on February 12 –13. The three month tour will visit over 36 cities including Chicago, San Francisco, Los Angeles, Houston, and Washington D.C. For ticketing information and a full list of cities, please visit: http://www.facebook.com/MikeTysonOnTour.
"After a successful run at the MGM in Las Vegas and on Broadway at the Longacre Theatre with Spike Lee, I'm excited to take 'MIKE TYSON: UNDISPUTED TRUTH' on tour and share it with my fans across the country," said Tyson. "'Undisputed Truth' is my story- I'm giving my all. I'm proud to take the show nationwide, and it's a privilege to continue working with The Nederlander Organization."
"MIKE TYSON: UNDISPUTED TRUTH" is a rare, personal look inside the life and mind of one of the most feared men ever to wear the heavyweight crown. Directed by Academy Award nominee Spike Lee, this riveting one-man show goes beyond the headlines, behind the scenes and between the lines to deliver a must-see theatrical knockout.
Created by Adam Steck, CEO of SPI Entertainment, MIKE TYSON: UNDISPUTED TRUTH is presented by James L. Nederlander, directed by Spike Lee, written by Kiki Tyson, executive produced by Mike Tyson, Kiki Tyson, and Adam Steck and originally directed by Randy Johnson.
###
ABOUT MIKE TYSON
Mike Tyson is a larger-than-life legend both in and out of the ring. Tenacious, talented, and thrilling to watch, Tyson embodies the grit and electrifying excitement of the sport. With nicknames such as "Iron" Mike, Kid Dynamite, and The Baddest Man on the Planet, it's no surprise that Tyson's legacy is the stuff of a legend. Tyson was one of the most feared boxers in the ring– and one look at his resume proves he is one of boxing's greats: Aside from having been the undisputed heavyweight champion, Tyson holds the record as the youngest boxer to win the WBC, WBA and IBF world heavyweight titles. He was the first heavyweight boxer to hold the WBA, WBC and IBF titles simultaneously. In 2011 Tyson was also inducted into the Boxing Hall of Fame. Tyson's enduring mass appeal owes not only to his incomparable athleticism, but to his huge personality and unrivaled showmanship. And his ability to work a crowd extends far beyond the ring- Tyson's career in entertainment spans blockbuster movies (The Hangover and The Hangover 2), television (the Animal Planet's "Taking on Tyson"), and his own clothing company (shirts are available on his website). Tyson is also the CEO of his own production company, Tyrannic Productions, and currently has a few film projects in development.
Durham, NC (PRWEB) November 28, 2012