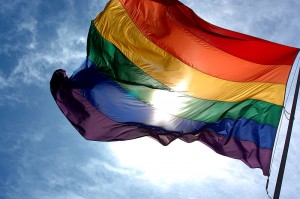 Brief Supports Widow Edie Windsor, Who Was Forced By DOMA to Pay $360,000 in Taxes After Death of Spouse
Approximately 286 businesses, and professional and municipal employers filed a friend-of-the-court brief this morning in support of Edie Windsor's challenge to the discriminatory "Defense of Marriage Act" (DOMA) before the Supreme Court.
The brief argues that DOMA obliges employers to treat an employee married to someone of the same sex and an employee married to someone of a different sex unequally, and that the law strains business efficiency and damages morale.
The brief can be found here:www.aclu.org/lgbt-rights/united-states-v-windsor-amicus-brief-278-employers-and-organizations-windsor
Signers include Amazon.com, Apple, Bank of New York, CBS, Cisco Systems, Citigroup, Deutsche Bank, Facebook, Google, JetBlue, Johnson & Johnson, Levi Strauss & Co, Liberty Mutual, Marriott International, Microsoft, Morgan Stanley, NIKE, Pfizer, Starbucks, Twitter, Viacom, Walt Disney Company and Xerox and the cities of Baltimore, Boston, Los Angeles, New York, San Francisco, Santa Monica and Seattle, among others.
Other supporters, including religious leaders, retired military personnel, children's rights groups and former cabinet secretaries are expected to file their briefs later this week. Some groups will be holding a press conference at the Hyatt Regency in Washington, DC on Thursday at 9:30 a.m. announcing their support for Windsor's case, as well as the Supreme Court case seeking to repeal California's ban on marriage for same-sex couples.
Edie Windsor was engaged to Thea Spyer for over 40 years before they were finally able to marry in Canada in 2007. Spyer died in 2009. Windsor was forced to pay over $360,000 in estate taxes that she would not have had to pay if she had been married to a man. Windsor is represented by attorneys from Paul, Weiss, Rifkin, Wharton & Garrison LLP; the American Civil Liberties Union; the New York Civil Liberties Union and the Stanford Law School Supreme Court Litigation Clinic.
James Esseks, director of the ACLU Lesbian Gay Bisexual and Transgender Project, will be in attendance at Thursday's press conference and available to speak to reporters.
For all other inquiries, please contact Robyn Shepherd at (212) 519-7829 or 549-2666; media@aclu.org.
More information on Windsor's case can be found at www.aclu.org/edie