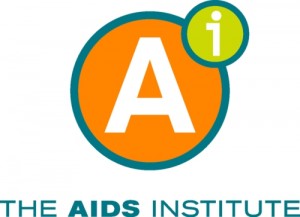 APPROPRIATIONS SUBCOMMITTEE HEARD DANGERS OF SEQUESTRATION
Wednesday, in testimony before the House Labor, HHS, Education and Related Agencies Appropriations Subcommittee, The AIDS Institute urged Congress to continue to adequately fund domestic HIV prevention, care and treatment, and research programs.  In the testimony offered by Carl Schmid, Deputy Executive Director of The AIDS Institute, Schmid described the remarkable scientific progress that has taken place over recent years in treating HIV, but cautioned, "It would be a shame to go backwards but that is what could happen given the sequestration and budget cuts now on the table."
"With the advent of antiretroviral medicines," Schmid said, "HIV has turned from a near certain death sentence to a treatable chronic disease if people have access to consistent and affordable health care and medications."  But, only 37 percent of the people with HIV in the U.S. are prescribed antiretroviral treatment and only 25 percent are virally suppressed.
He warned under the Continuing Resolution passed by the House together with sequestration, states will likely have to remove patients from the Ryan White Program's AIDS Drug Assistance Program (ADAP).  In the last couple of years the demand on the program has outpaced its budget due to increased HIV testing that identified new infections and people losing their jobs and health insurance.  This led to ADAP waiting lists of 9,300 people wanting treatment.
Through additional funding identified by the President and Congress the waiting lists have been reduced to less than 100 people. "The cuts in the Continuing Resolution together with sequestration," Schmid said, "could force states to be in a dangerous situation of stopping payments for medications to over 7,400 people currently in treatment." Additional funding is needed just to keep up with the program's growth, which increased by 13,500 people, or 8 percent last year.
Schmid described the need for increased funding for all parts of the Ryan White Program, saying, "With this increased demand for medications comes a corresponding increase in medical care and support services provided by all other parts of the program."
The AIDS Institute also made the case to increase funding for HIV prevention programs at the CDC and noted the federal government allocates only 3 percent of its HIV funding to prevention.  "All the care and treatment costs would be saved if we did not have the infections in the first place," Schmid said.  "With more people living with HIV than ever before, there are greater chances of HIV transmission. The CDC and its grantees have been doing their best with limited resources to keep the number of infections stable, but that is not good enough."
In his testimony, Schmid credited the CDC with improved focus of resources on those populations and communities most impacted by HIV, including the South, gay men, and investing in those programs that will prevent the greatest number of infections.  He also discussed the importance of HIV testing programs and focusing on youth, as 26 percent of all new HIV infections are among those 13 to 24.
Schmid described the need for continued support of AIDS research at the NIH.  "While we have made great strides in the area of HIV/AIDS, there is still a long way to go.  Continued research is necessary to learn more about the disease and to develop new treatments and prevention tools. Work continues on vaccine research and we look forward to an eventual cure."
Schmid concluded his testimony by saying, "We have made great progress, but we are still far from achieving our goal of an AIDS-free generation.  We now have the tools, but we need continued leadership and the necessary resources to realize our goal."
The AIDS Institute is a national nonprofit organization that promotes action for social change through research, public policy, advocacy and education.
For more information and to become involved, visit www.TheAIDSInstitute.org or write to us at Info@theaidsinstitute.org , and follow The AIDS Institute on Twitter @AIDSAdvocacy and Facebook at www.facebook.com/The-AIDS-Institute .
(SOURCE: The AIDS Institute)