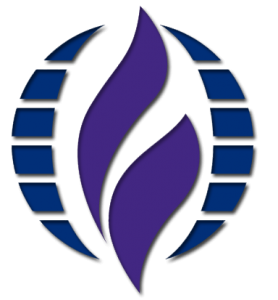 I begin this article with a confession: I don't like mega churches. Though I admire Fort Lauderdale's Sunshine Cathedral and all that it does for the LGBT community, I prefer small, friendly congregations where it is possible to know everyone. (This is one reason I belong to Congregation Etz Chaim, a liberal congregation in Tamarac.) One such church is the Church of Our Savior, a Metropolitan Community Church (MCC) housed in a former Pizza Hut restaurant in Boynton Beach. Michael and I attended Sunday Worship services there several times (though neither one of us is a Christian) at the invitation of Pastor Renwick J. Bell and Choir Director Vicky Keller. In each case, we were welcomed with open arms by the Church's clergy, deacons, lay ministers, and members.
According to the Church Mission Statement, the Church of Our Savior, MCC is "an open and affirming Christian fellowship, welcome all people to experience God's unconditional love. Our commitment is to provide Christian worship, fellowship, social awareness, and spiritual growth in a diverse community." The Church began in 1990 as a satellite extension of the Sunshine Cathedral, to accommodate worshipers from north Broward and south Palm Beach counties. Like other churches and temples, Church membership roller-coasted over the years, especially after it moved (1997) to its current, Pizza Hut location. The Church of Our Savior also changed it pastors as the years went by, going from the Rev. Tyrone Sweeting (1996-2004) to the Rev. Dr. Ana Vargas (2004-2005), who served as interim pastor when Sweeting resigned.
In September 2005, the congregation elected Renwick J. Bell to be its new Pastor. Bell's involvement with the Church of Our Savior goes a long way, having served the Church as long-time member, organist, liturgist, composer, Minister of Celebration, board member, homilist and deacon for 13 years before his ordination and installation. In addition to his pastoral duties, Rev. Bell serves on the board of the South Florida Interfaith Worker Justice in Miami, is active in the Human Rights Campaign, the Progressive Clergy Coalition, the West Palm Beach team of Equality Florida, the Boynton Beach Clergy Association, is an active member of the GLBT and Friends Interfaith Clergy group in Broward County and is coordinator of the PRIDEFEST of the Palm Beaches Interfaith Services. This busy Pastor "pledged to work together with the congregation and with other faith communities in South Florida to effect change in our community and to make the positive impact of our voices as the LGBT and Q people known in the political arena." Rev. Bell is assisted by ten deacons and a corps of lay ministers. On a personal level, Bell lives in Broward County with Steven, his partner of 27 years, and 3 Salukis.
According to bell, his "Church is God's co-creating with humanity the activities which will result in social justice and liberation for all of God's children." He describes the congregation as "a motley crew of men, women, old and young, gay and straight, black and white. We currently have about four ordained clergy as regular congregants." About 40 to 50 Church members and friends attend 10 a.m. Sunday Worship, often followed by a pot-luck lunch. Church of Our Savior Sunday Worship, like the Church itself, has to serve people who come from a variety of Christian backgrounds, from Catholic to Pentecostal.  Bell himself describes his services to be "as blended as we can be. MCC congregations traditionally are a mixture of many faith traditions and not everyone will feel familiar with their respective faith traditions all of the time. At Church of Our Savior we attempt to reach each and every person on their faith journey. We appreciate the diversity of faith traditions represented by our congregants and we attempt to touch each of these very special traditions at some time during our worship."
In addition to the Sunday Worship services, the Church of Our Savior hosts a dozen A.A. meetings and one N.A. meeting each week. "We are a church which is open each day of the week," Bell says. "We need to be there for our diverse community. These groups use our sanctuary, which we call our sacred space, and they respect the space as if it was their own, because it is their own. The groups we have hosted share in the responsibility of keeping our sanctuary safe and paid for." The Church of Our Savior also provides its members with "Bible study as well as individual counseling.  Our worship services have become a source of education of living the gospel of Jesus Christ and following his teachings in a practical and contemporary format." The Church also "participates in the mission of the Community Caring Center of Boynton Beach. All of our 'Loaves and Fishes' giving is donated to this community organization."
Looking forward, Rev. Bell and his Church "hope to reach out to those in the community who have become disenfranchised by their churches, to be a safe place for those who need to express their spirituality in an unconventional way. MCC has a special outreach to the LGBT community, but we have become even more than that. Our outreach extends to the community as a whole. We offer a nonjudgmental atmosphere, where persons of faith and good will can explore their faith journey in a most unique and personal way. We have Jews, Christians, those who are still exploring. We invite the questioning, the skeptical. Come and meet us in a safe space and continue to transform yourself into that person of faith and goodwill you wish to become."
The Church of Our Savior is located at 2011 South Federal Highway in Boynton Beach. For more information call (561) 733-4000 or visit www.churchofoursaviormcc.org.
Jesse's Journal
by Jesse Monteagudo