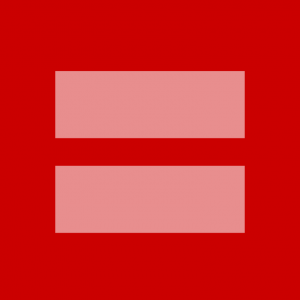 Today, in a historic victory for marriage equality, the United States Supreme Court issued a decision in Hollingsworth v. Perrythat restores marriage equality to California.
The American Foundation for Equal Rights (AFER) is the sole sponsor of Hollingsworth v. Perry, the landmark federal constitutional challenge to California's Proposition 8.  It is the first case involving the right of gay and lesbian Americans to marry ever to be fully briefed and argued before the Supreme Court.
In today's decision, the Court dismissed the Perry case for lack of jurisdiction because the Proponents of Proposition 8 do not possess legal standing to appeal the lower court rulings that invalidated Proposition 8. The decision makes permanent the landmark United States District Court ruling that found Proposition 8 unconstitutional.
As a result of today's decision, gay and lesbian couples will be able to marry in California once the District Court's judgment takes effect.  In August 2010, the District Court held:
"Because California has no interest in discriminating against gay men and lesbians, and because Proposition 8 prevents California from fulfilling its constitutional obligation to provide marriages on an equal basis, the court concludes that Proposition 8 is unconstitutional."
"Today is a great day for American children and families," said Plaintiff Kris Perry.  "Sandy and I want to say how happy we are, not only to be able to return to California and finally get married, but to be able to say to children in California that no matter where you live, no matter who your parents are, no matter what family you are in: you are equal, you are as good as your friends' parents and as your friends.  We believed from the very beginning that the importance of this case was to send a message to the children of this country that you are just as good as everybody else no matter who you love, no matter who you're parents love."
"Today is not just about us, it is about kids in the South, it is about kids in Texas, it is about kids everywhere.  And we really need to take this fight all the way and win equality for everyone in this entire country," said Plaintiff Sandy Stier.
"This is a historic victory for California, for equality, and, most of all, for loving gay and lesbian couples and their families.  Because of this decision, today we are more American," said Adam Umhoefer, executive director of AFER.
"As historic as today's Supreme Court decision is, 37 states still treat gay and lesbian Americans and their children as unequal, second-class citizens.  That means that countless children still do not have the security and protection that marriage would provide their parents.  The Court needs to recognize that the Constitution guarantees these families and loving, committed couples full equality under the law.  Our work is not complete until marriage equality is a reality for all Americans," added Umhoefer.
"The Perry case changed the conversation.  It altered the game," said Plaintiff Jeff Zarrillo.  "It created a groundswell of momentum and passion that brought us here to the Supreme Court today.  Today, the Court said that I am more equal, that we are more equal, our love is just like our parents and grandparents and that any children we may have in the future will be more secure.  I look forward to growing old with the man I love.  Today is a great day to be an American."
"Today, we are closer to marriage equality for all," said Plaintiff Paul Katami.  "We are lucky, but we know that this fight continues across the country.  We cannot forget our LGBT brothers and sisters that are in states that still discriminate against them, and we will not allow it.  We will continue the fight until all of us our equal.  We stand on the shoulders of so many people that came before us.  People that risked their lives to stand up and be who they are.  They gave us the legs to stand up on today.  They gave us the momentum to run with and the voice to speak loudly and say proudly: we are gay, we are American, and we will not be treated like second-class citizens."
Enacted in November 2008, Proposition 8 eliminated the fundamental freedom of gay and lesbian Californians to marry.  With today's decision, California joins 12 other states and the District of Columbia in recognizing the fundamental right of gay and lesbian couples to marry.  As the nation's most populous state, with more than 37 million residents, California substantially increases the number of Americans—approximately 94 million people, or 30 percent of the United States population—who live in a state with marriage equality.
"This is a momentous victory for America's constitutional commitment to equal rights for all.  Today's decision by the Supreme Court permits the plaintiffs we represent—and tens of thousands of gay and lesbian Californians—to exercise the freedom to marry the person they love," said Plaintiffs' lead co-counsel Theodore B. Olson of Gibson, Dunn & Crutcher LLP.  "With Proposition 8 finally gone, our nation moves one giant step closer toward the day when every American—in every state—will be able to equally enjoy the fundamental freedom to marry.  This is a proud day for all Americans."
"After years of unjust and unlawful discrimination, gay and lesbian Californians will no longer be treated as second-class citizens, unworthy of the fundamental right to marry the person they love," said Plaintiffs' lead co-counsel David Boies of Boies, Schiller & Flexner LLP.  "As we have said from the very beginning of this case, the denial of that fundamental right seriously harms gay and lesbian Americans and the children they are raising.  It serves no legitimate state interest.  Our Constitution guarantees liberty and equality for all, and today that promise was fulfilled for tens of thousands of gay and lesbian Californians and their families."
The Supreme Court also issued a decision today in United States v. Windsor, concluding that Section 3 of the federal Defense of Marriage Act (DOMA) is unconstitutional because it violates the Constitution's guarantee of equal protection of the laws.  In an opinion by Justice Anthony M. Kennedy, the Court held that DOMA "demeans" gay and lesbian couples and "humiliates tens of thousands of children now being raised by [those] couples."
Enacted by Congress in 1996, Section 3 of DOMA nullified the marriages of gay and lesbian couples for all purposes of federal law.  With the end of the Section 3 of DOMA, the federal government will no longer be permitted to exclude legally married gay and lesbian couples from the federal rights, benefits, and burdens that govern all other married couples.
The Windsor case was brought on behalf of Edith ("Edie") Windsor by the American Civil Liberties Union, the New York Civil Liberties Union, and the law firm of Paul, Weiss, Rifkind, Wharton & Garrison LLP.
READ SUPREME COURT'S DECISION HERE: www.afer.org/marriageinca
READ THE FEDERAL DISTRICT COURT'S DECISION HERE: www.afer.org/wp-content/uploads/2010/08/Prop8Decision.pdf
About the American Foundation for Equal Rights The American Foundation for Equal Rights (AFER) is the sole sponsor of Hollingsworth v. Perry, the landmark federal constitutional challenge to California's Proposition 8.  After bringing together bipartisan attorneys Theodore B. Olson and David Boies to lead its legal team, AFER successfully advanced the Perrycase through Federal District Court, the Ninth Circuit Court of Appeals, and the United States Supreme Court. The Perrycase is the first involving the fundamental right of gay and lesbian couples to marry ever to be fully briefed and argued before the Supreme Court.  The Foundation is committed to achieving full federal marriage equality. www.afer.org
SOURCE  American Foundation for Equal Rights (AFER)