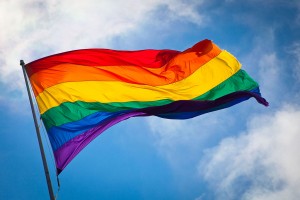 October is LGBT History Month; a month when we honor the achievements of lesbian, gay, bisexual or transgender Icons. This year I propose to look back and recall some gay icons who influenced my life, both personally and politically. One of those was Bob Basker, founder of Mattachine Midwest and the Dade County Coalition for Human Rights, who passed away in April 2001. According to Bill Kelly, a friend and fellow board member of Mattachine Midwest, Basker was in the terminal stages of heart failure.  He was 82.
I met Bob Basker in 1975, when I was 22-years old and he was president of the Alliance for Individual Rights (AIR), one of Miami's first "gay rights" organizations. A year later, AIR was one of eleven groups that formed the Dade County Coalition for the Humanistic Rights of Gays. Basker was then 57 years old, the same age as my father, though there the similarity ended. Unlike my staunchly-conservative Dad, Basker was an old lefty who played a vital role in virtually every political movement in the USA from the thirties to the nineties. As a student of history, and as a fledgling activist, I learned much from Bob Basker's vast knowledge, experience, and commitment to the causes that he held dear. Bob became my friend and my mentor, and it was because of him that I got involved with the Dade County Coalition for Human Rights. To a great extent, my political vision was shaped by my friendship with Bob Basker.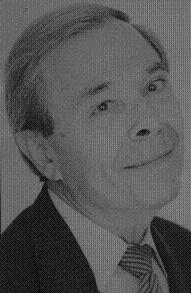 In many ways, Robert Sloane Basker's life was a microcosm of the American gay experience during the Twentieth Century. Bob was born Solomon Basker in East Harlem on September 30, 1918. He served in the U.S. Army during World War II, where he changed his name to Robert. Though he was actively gay since his teens, Basker married and had children, like so many gay men of his generation. As "Bob Sloane," Basker was the founding president of Mattachine Midwest, an early homophile group out of Chicago (1965). Later he moved to Miami and then to Cuba, where he made a living teaching English at the John Reed School of Languages. Back in Miami, Basker helped found that city's Gay Activist Alliance (1971) and Alliance for Individual Rights (1973).
Shortly after I met Bob Basker, he helped start the Dade County Coalition for the Humanistic Rights of Gays, later the Dade County Coalition for Human Rights. As Basker remembered in an interview with Keith Vacha (Quiet Fire), "I declined the chair but was prevailed upon to stay as Convenor, and eventually gained the title of Coordinator. At this time I was getting deeply into debt since all this politicking had become full-time with no pay. Eventually they started to pay me $100 a week, then changed it to $300 a week when they changed my title to Executive Director."
"Our coalition screened candidates, sent out questionnaires, made endorsements, and passed out ninety thousand endorsement leaflets at bars and baths. When the smoke had cleared, seventy-five percent of our endorsed candidates had won. At the same time we lobbied before the Dade Fair Housing and Employment Appeals Board, the mayor, and the county commissioners to amend the discrimination ordinance to add the words 'affectional and sexual preference' to the existing categories that couldn't be discriminated against. The Dade Commission voted unanimously in favor on the first reading, but six weeks later, on the second reading, there was a furor. Anita Bryant was part of the furor, along with Phyllis Schlafly. A lot of right-wing people came into town with their Bibles and filled the hearing room before eight o'clock in the morning. I tried to hold the line, and we lost several votes, but we still won, five to three. That's when Anita Bryant held the press conference and started the movement she called 'Save Our Children.' Eventually she gained so much support that the anti-discrimination law was repealed."
As if our antigay enemies were not enough, Basker and the DCCHR also had to deal with a lesbian and gay community that was mostly closeted and apathetic. They also had to face the fact that the Coalition was not organized to wage a political campaign. The group tried to clean house in April 1977, when it imported a team of professionals led by Ethan Geto, then Special Assistant to Bronx Borough President Robert Abrams. Bob Basker himself was lost in the shuffle, kicked upstairs to a newly-created and mostly-ceremonial post of community liaison. "A sophisticated New York firm came down and sold us a bill of goods – that Geto had to have total control," Basker complained. Whether Geto et al. actually made things worse is debatable, though I doubt the DCCHR could have done anything to prevent the voters from repealing the ordinance on June 7, 1977. As I recall, Bob took the defeat hard, and yearned for a change of venue.
In 1978, soon after the Dade County disaster, Bob Basker moved to San Francisco. Basker's move to the West Coast did not end his activist career, however. He got involved with the Alice B. Toklas, Harvey Milk and Stonewall Gay Democratic Clubs and helped found the Alexander Hamilton Post #448 of the American Legion (1983). Nor did Basker's honors end with his change of address. Basker was eventually  inducted into the Chicago Gay and Lesbian Hall of Fame for his Mattachine work and was honored as a "male ally" by the San Francisco Chapter of the National Organization for Women.
The last time I saw Bob Basker was in 1998, when he returned to South Florida to appear at the Stonewall Library and Archive's annual Heritage of Pride history project. Though 80 years old and in bad health, Basker's wit and wisdom were as sharp as ever, and he educated and entertained his audience with his recollections and anecdotes. For me personally, Basker's return to South Florida allowed me to get together, after many years' separation, with an old and valued friend.  Though our reunion was too short, we managed to share some good memories and exchange views on the ever-changing scene. Though I never saw Bob again, I spoke to him the following year when I called to interview him for an article that I was writing about Florida's pioneer activist Richard Inman (whom Basker knew). Here again, in spite of his worsening health, Basker was helpful and kind.
By the time of Basker's death, he was largely forgotten by a community that he did so much for.  Fortunately for Basker's memory, he was given his due in books published after his death by historians Vern L. Bullough (Before Stonewall), Fred Fejes (Gay Rights and Moral Panic), and James T. Sears (Rebels, Rubyfruit and Rhinestones). Those of us who knew Basker personally will always remember a dedicated man who was the soul of kindness but who did not take sass from anyone (myself included); and who sometimes made mistakes but whose commitment to the cause never wavered. His life and work inspires us to continue the good fight, even after his death. In a sense, we are all Bob Basker's disciples.
Jesse's Journal
by Jesse Monteagudo