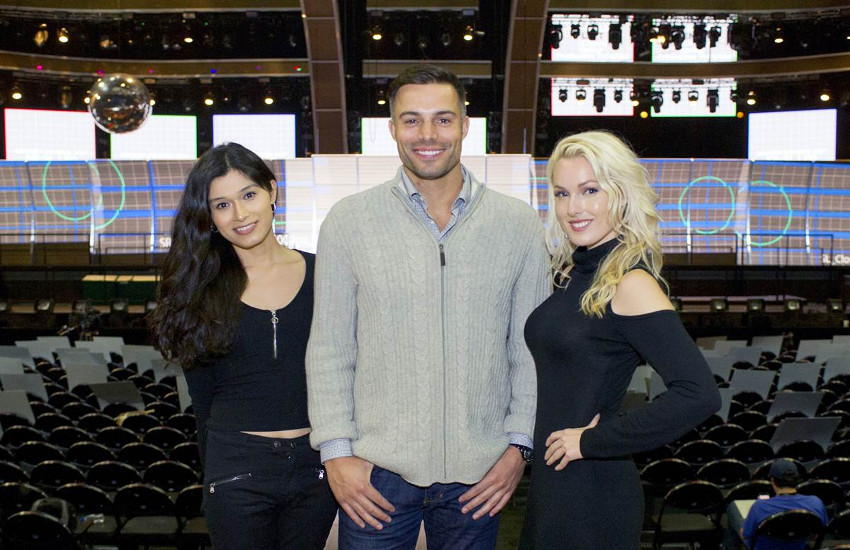 Beyonce, Adele and company may be holding a trophy or two at the Grammys this weekend but it is Martina Robledo who will be quietly making history.
The model will be the first transgender 'trophy girl' in the history of the awards show.
'I know it's going to make some people uncomfortable and make others weep for joy,' Robledo tells the Associated Press.
'I'm just going to step out there and strut and make sure I deliver my best, because there's people out there looking up to me.'
Among those watching will be other trans people who Robledo wants 'to let them know that there is a better world out there for us.'
Joining Robledo on trophy duty will be actor Derek Marrocco, and model and actress Hollin Haley.
Marrocco is the first male to ever get the Grammy assignment.
Marrocco has modeled for such top designers as Valentino and Ralph Lauren and believes his Grammy gig shows that 'no matter what your gender is, if you're qualified, you're qualified,'
Neil Portnow, president of the Recording Academy, said in a statement: 'To be honest, the idea of a "trophy girl" has felt antiquated for some time now. Who wrote that rule anyway? The ability to present a trophy has nothing to do with one's gender.'
The Grammys takes place on Sunday (12 February) in Los Angeles.
Read more from Source: In historic first at Grammys, transgender woman will be a trophy presenter