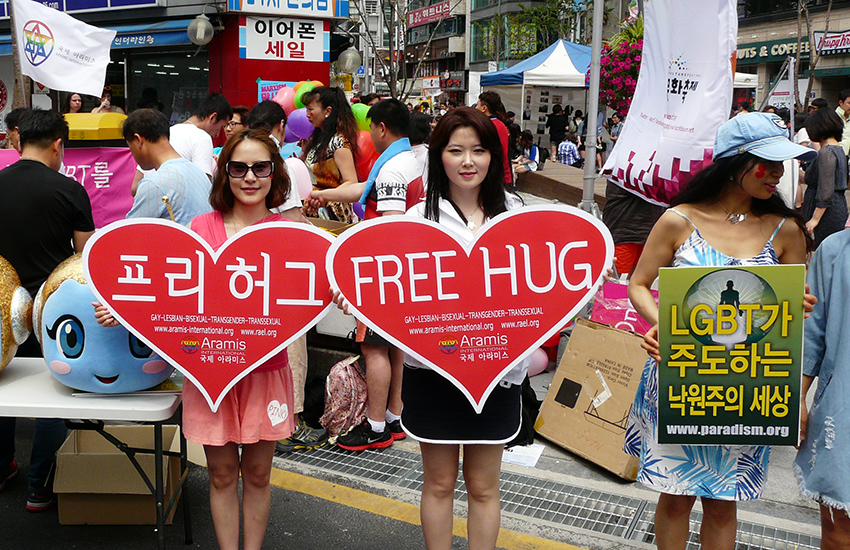 LGBTI groups in South Korea are calling on the government to have LGBTI content added to sex education in schools.
The Department of Education currently has a sex education policy which preventions any mention of sexual minorities.
LGBTI advocates have labelled the policy as discriminatory.
Korea's education ministry announced it would exclude LGBTI issues in sex education blaming anti-LGBTI sentiment in the country.
'The education ministry should discard the sex education guidelines which only promote discrimination and prejudice against sexual minorities and should opt to give LGBT-inclusive education,' a group of LGBTI advocates said in a press conference.
'The education ministry's sex education guidelines are a regression excluding sexual minorities and solidifying gender roles,' said Park Hyun-yi, an activist at Seoul Youth Sex Culture Center.
'The guidelines that do not even mention 'masturbation' or 'sexual minority' are stifling sex education.'
In the face of the backlash, the Education Ministry said that guidelines are only to help teachers with giving their students sex education and that teachers can educate their students about homosexuality at their own discretion.
Last year Korea's education ministry released a 40-page guideline for schools which drew criticism for reinforcing gender roles and promoting abstinence from sex.
One of the guidelines which caused a lot of controversy recommend girls should not be alone with their boyfriends in order to avoid sexual violence.
Source: Push to get more LGBTI content into Korean schools