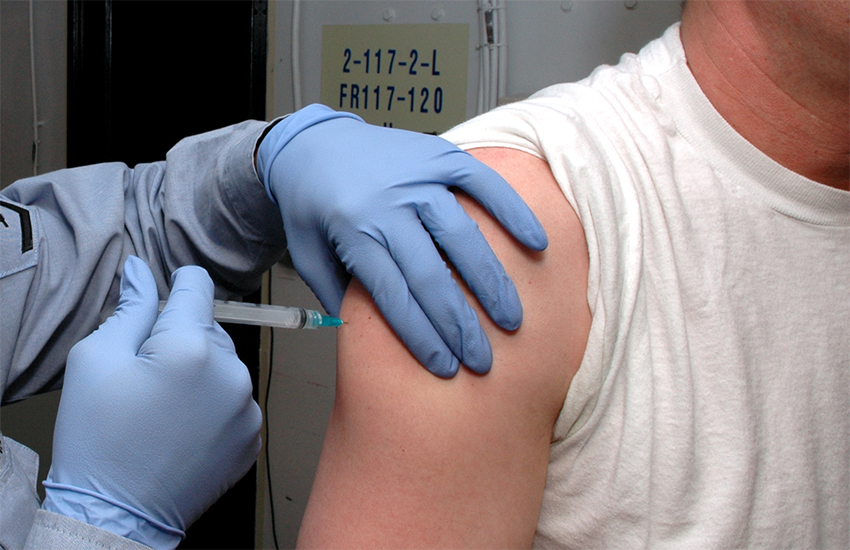 An outbreak of new hepatitis A diagnoses among gay men in Hong Kong has prompted health official to offer free vaccine to men who have sex with men (MSM).
Since September 2015, 24 MSM were diagnosed with hepatitis A, 20 of those men were also living with HIV.
It is a sharp increase considering between 2006 – 2015 the city only recorded zero to two new diagnoses of the disease per year.
The Centre for Health Protection revealed big jump in hepatitis A cases since August last year among HIV-positive men. An additional three cases were traced back to September 2015.
'The latest situation suggests that, apart from spreading among HIV-positive men who have sex with men, the hepatitis A virus may have spread among [gay men] in the community by sexual transmission,' a spokesperson for the centre told the South China Morning Post.
'Vaccinating susceptible individuals together with safer sex and strict personal hygiene are key to preventing hepatitis A via sexual transmission.'
About 150 one-off free hepatitis A vaccinations were offered to gay men from last week in an attempt to control the outbreak.
What is hepatitis A?
Hepatitis A is an acute, short-term viral infection of the liver which is spread when infected faecal matter enters the mouth.
While rarely fatal hepatitis A can cause acute liver failure which can be deadly.
Symptoms include; fever, weakness, fatigue, loss of appetite, nausea, joint aches, vomiting and jaundice.
A vaccine is available to guard against hepatitis A, but other methods of care can be taken to prevent its transmission. They include; washing hands thoroughly, avoiding sharing drinks, food or cigarettes with other people and practising safe sex methods.
Read more from Source: Hepatitis A on the rise for Hong Kong's gay men