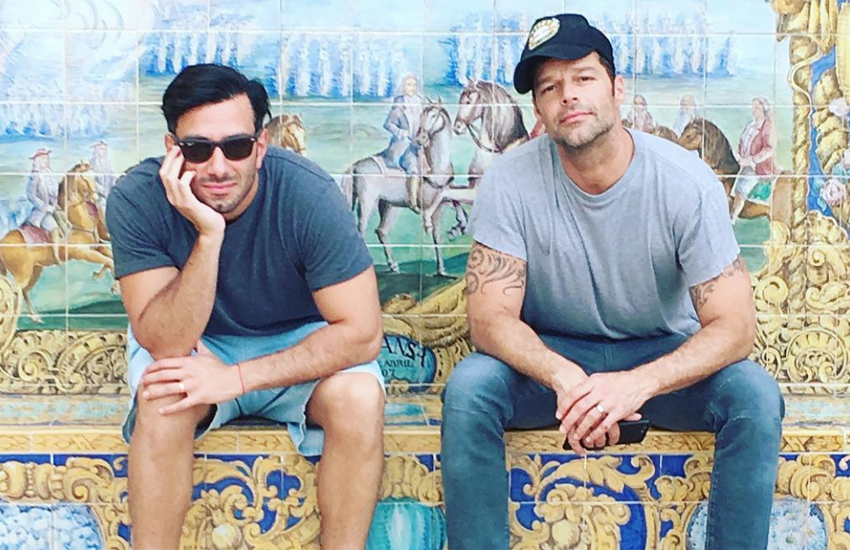 Ricky Martin and fiance Jwan Yosef have shared touching pictures in Ricky's native Puerto Rico after Hurricane Maria claimed the lives of 34 people last month.

The Private Emotion singer posted a range of images of the rebuild effort on the island, writing: 'Everything is going to be ok and my island will shine again. BUT WE NEED TO WORK……ALOT.'

To donate money to Ricky's YouCaring crowdfunder helping those affected by the disaster, click here.

Hurricane Maria ripped through the paradise island the week before last on Wednesday 30 September.

It also destroyed about 80 percent of the crop value of the island – a loss of $780 million (£587m, €662m) in agriculture yields, according to the New York Times.

'Their smiles and love for life is intact'

Ricky, 45, was born in San Juan, the capital of Puerto Rico, on 24 December 1971.

Taking to Instagram, Ricky said: 'It's incredibly intense what Puerto Rico is going through at the moment. It will take a long time for my island to go back [to] what it was.

'The governor of Puerto Rico Ricardo Rosselló said it will cost approximately 90 billion dollars to rebuild the island.

'We need more help. Thousands of families lost EVERYTHING …….but their smiles and love for life is intact.'

Meanwhile, Jwan shared his picture along with the caption: 'For Puerto Rico this beautiful resilient island.'

Celebrities such as Luis Fonsi and Gloria Estefan have also landed in the famous destination to help relief efforts.

Sending you our best wishes, guys!
Read more from Source: You need to see Ricky Martin and his fiance's inspiring pics of the Puerto Rico rebuild