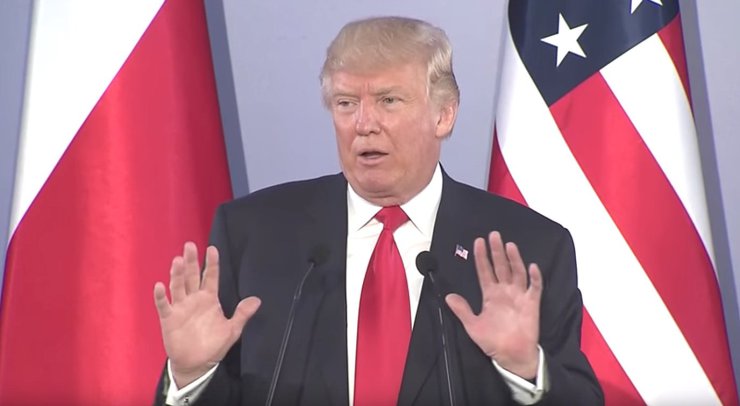 Trump administration lawyers asked a court to dismiss a case challenging the ban on transgender military service, saying it's premature as the ban has not yet been implemented.

"That challenge is premature several times over," said a brief submitted in US District Court in Washington, DC, by the Justice Department, which is representing Trump and military brass in the case of several transgender soldiers who have sued to repeal the ban.

This is the first time federal lawyers have attempted to defend Trump's policy in court. The president has claimed the policy is necessary for a strong military, but rather than vindicate that argument directly, Trump's attorneys argue it is too early to consider suspending the ban now.

"No actual discharge or denial of accession has occurred, and they will not suffer a hardship if the Court withholds consideration until after the policies challenged in this case are implemented and are found to impact Plaintiffs," the government attorneys continued in their 44-page brief.

They added the case should be dismissed outright: "The Court should therefore dismiss this case for lack of jurisdiction."

However, the transgender soldiers who brought the lawsuit say their lives are already being affected negatively by Trump's order. One has experienced a halt to medical treatment "and their careers are being derailed" according to Buzzfeed.

The post Trump Administration Asks Court to Dismiss Case Challenging Ban on Transgender Military Service appeared first on Towleroad.
Read more from Source: Trump Administration Asks Court to Dismiss Case Challenging Ban on Transgender Military Service