First Same-Sex Marriages in Belgium Take Place June 16th

Argentina: Civil-Union Laws for Couples Take Effect

By Rex Wockner
International News Report

First Same-Sex Marriages in Belgium Take Place June 16th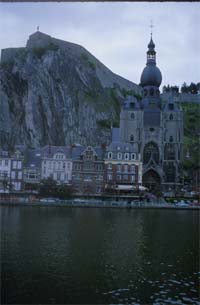 The first same-sex marriages in Belgium probably will take place on June 16.

Belgium is the second country, following The Netherlands, to let gays get married just like straight people do, under the regular marriage laws.

The measure passed the House of Representatives by a vote of 91-22 on Jan. 30. Built-in delays -- the king had to sign the law, it had to be "published," then a three-month waiting period began -- place the law's starting date at June 1. Then there is a 14-day waiting period between applying for a marriage license and being allowed to get married. June 15 is a Sunday, when city halls are closed, so the first marriages will be on Monday, June 16, activists expect.

"We try to organize the first marriages together with the gay- and lesbian-friendly City Council of the city of Brussels on the 16th of June early in the morning," said Anke Hintjens, spokesperson for Holebifederatie, a federation of 92 Flemish gay groups. "How early depends on the will of the mayor to get out of bed early."

The Belgian law change did not extend adoption rights to married gay couples, and foreign gays will only be permitted to marry in Belgium if same-sex marriage is legal in their home country. For the time being, that means Dutch gays are the only foreign gays who can marry in Belgium. In The Netherlands, on the other hand, foreign gays can get married after a brief period of residency.

Numerous nations have registered-partnership, civil-union or other laws that give gay couples up to 99 percent of the rights and obligations of marriage -- including Canada (Quebec's law is the most comprehensive), Denmark (and Greenland -- a self-governing Danish division), Finland, France, Germany, Hungary, Iceland, Norway, Portugal, Sweden, Switzerland and, in the United States, the state of Vermont. In addition, gay couples have certain spousal rights in Australia, Austria, New Zealand, South Africa, Spain, the United Kingdom and in four other U.S. states.
---
Argentina: Civil-Union Laws for Couples Take Effect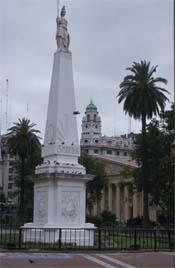 In a first for Latin America, civil-union laws came into force in Buenos Aires, Argentina, and in the nation's Río Negro province on April 1.

Both laws extend marriage rights to unioned gay and straight couples in areas such as social security, contracts, mortgages, pensions, insurance, sick leave, bereavement leave, visitation rights and relocation expenses.

In order to register, couples must have been together for two years.

"We have taken a great step toward becoming a tolerant society based on the dignity of all people, without distinctions," said Buenos Aires city councilor Héctor Costanzo.

Similar laws are under consideration in the provinces of Buenos Aires, Jujuy and Córdoba.

Río Negro is in south-central Argentina, south of La Pampa province and southwest of Buenos Aires. Its capital city is Viedma. The province is known for growing apples and pears, and for exporting fruit juice and cider.