Miami Christian Coalition Director Charged with Forgery
Compiled by GayToday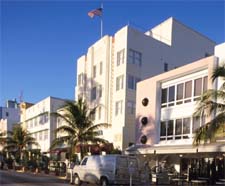 Miami, Florida-A principal actor in the struggle here to repeal protections for gay men and lesbians has been charged with one count of falsely swearing that he had witnessed someone signing his group's petition that calls for a voter- referendum for the purpose of repealing the county's anti-bias ordinance.

Agents of the Florida Department of Law Enforcement arrested Anthony Verdugo, head of the Miami-Dade Christian Coalition.

""Christians are being persecuted in this town by the homosexual mafia who contribute money to the campaign coffers of officials," complained Verdugo in a statement to the press. He is currently on bail.

Also arrested was Ralph Patterson, charged with one count of unlawful use of a notary commission for allegedly notarizing his own signature, according to police reports. The charges against both men are third-degree felonies and carry a possible sentence of five years imprisonment for each.

Patterson's arrest follows Thursday's of an unnamed 17-year-old boy charged with seven counts of false swearing. The South Florida Sun reports that investigators are "also are looking for a fourth person whom they expect to arrest soon."

These arrests of reputed-Christians have occurred less than four weeks prior to the September 10 referendum.

"It's imperative that voters know that when they go to the polls on September 10 on county Question Number 14 a 'No' vote is not only a vote against discrimination, it is also a vote against fraud," said a co-chair of No to Discrimination/SAVE Dade.

SAVE Dade volunteers say that more than 2,500 duplicate signatures have been found. A handwriting expert's review of 1,000 signatures discovered that more than 400 appeared fraudulent. Even so, however, the Fundie referendum is said likely to remain on the September 10 Miami-Dade County ballot.