Latino LGBT Miami Conference will Cancel if Repeal Passes



Compiled by GayToday
LLEGÓ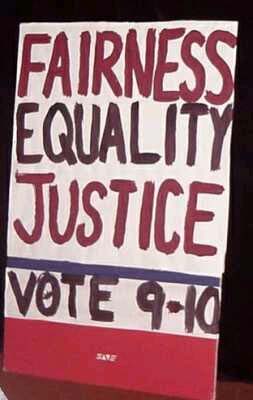 Washington, D.C.-- LLEGÓ, the National Latina/o Lesbian, Gay, Bisexual and Transgender Organization, announced yesterday it will move next month's Encuentro, the group's annual conference, out of Florida's Miami-Dade County if the county rescinds its protection from discrimination for sexual minorities.

LLEGÓ is the nation's only nonprofit organization devoted to organizing Latina/o LGBT communities on a local, regional, national and international level.

Miami-Dade residents vote today on a referendum to repeal a four-year-old provision of its human rights code which adds gays, lesbians, and bisexuals to a list of other groups already protected from discrimination in employment, housing, credit and finance, or accommodations.

The international conference, planned for October 10-14 at the Radisson Mart Plaza Hotel and Convention Center in Miami, is expected to attract about 1,500 attendees and generate roughly $3 million for the Miami area.

"Moving the 9no Encuentro at this late date would be a massive undertaking for us, but we could not reward bigotry with the benefits that our conference brings to an area," said LLEGÓ Executive Director Martín Ornelas-Quintero.

"Relocating the conference would help send the message that denying people their basic rights is not only morally wrong, it's also economically foolish."

Democratic Party officials expressed similar sentiments this summer. The party is considering Miami as host of its 2004 national convention, but a repeal of the gay-rights provision tomorrow might encourage the party to select one of the city's competitors: Boston, New York, or Detroit.

Poll results reported in The Miami Herald last week showed that most county residents who are likely to vote, including a majority of Hispanics, oppose the referendum. LLEGÓ has helped mobilize and educate Latinas and Latinos, who make up an estimated 57 percent of the county population, on the issue.

"We are confident that voters will reject the referendum, but we won't really know for sure until the ballots are counted," said Ornelas-Quintero. "In the meantime, we are looking into other sites for our conference just in case."

The Radisson has offered a site in Fort Lauderdale, and American Airlines has offered help with alternate travel arrangements.