China's Best-Known AIDS Activist is Released

Sweden Elects Five Gays to Parliament



By Rex Wockner
International News Report

China's Best-Known AIDS Activist is Released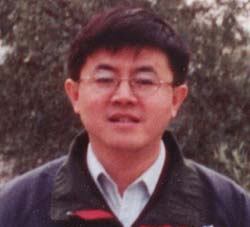 Chinese AIDS activist Wan Yanhai is finally released
China's most well-known AIDS activist was released from jail September 20 after admitting he'd made a "mistake," he said.

Wan Yanhai was detained August 24 for widely e-mailing a leaked government report on thousands of farmers in Henan province who were infected with HIV by selling their blood to unsanitary, government-sanctioned blood collectors in the late 1980s to mid 1990s.

Wan has said up to 2 million people may have been infected in similar circumstances.

"I admitted wrongdoing and I asked the government for leniency, so that is why I think they let me go," Wan told Agence France-Presse. "I think the whole ordeal is over, but in this society there are many things that are not up to me to decide."
---
Sweden Elects Five Gays to Parliament

Swedes elected five gay men to parliament September 15.

Twenty-seven gays and lesbians were elected to local government posts.

The gay MPs are incumbent Tasso Stafilidis of the Left Party, representing Helsingborg; Martin Andreasson of the Liberal Party, representing Stockholm; Ulf Holm of the Green Party, representing the university town of Lund; Börje Vestlund of the Social Democratic Party, representing Stockholm; and Tobias Billström, of the Moderate Party, representing Malmö.

Vestlund and Andreasson have a long history as activists with the gay organization RFSL, the National Federation for Sexual Equality.

"It is possible to be an out LGBT person and at the same time a politician without any negative consequences," said RFSL President Sören Andersson. "It is very important that the parliament has out LGBT members. [It] mean[s] extra support for MPs who already today are supporting LGBT issues."

The Social Democrats will continue in power, working in coalition with the Left and Green parties.

Swedish gay activists have five current goals, said Jon Voss, editor of the gay newspaper QX: To ban discrimination via the constitution, to reform the nation's draconian HIV-transmission laws, to abolish a law that criminalizes encouraging patrons at saunas to have sex, to open up hospital-based artificial insemination to lesbians, and to merge the marriage and registered-partnership laws into one law.

Swedish registered partnership grants more than 99 percent of the rights and obligations of marriage, but it is not called marriage and gay couples cannot get married under the laws straight couples use.

"We expect that all remaining negative treatment of gay men, lesbians, bisexuals and transgender persons in current legislation will be removed," said RFSL's Andersson.