Major New History, Before Stonewall,
Celebrates U.S. Pioneers
Lives of Movement's Founding Mothers and Fathers in Context
Biographies written by Lovers & Friends Who Knew Them Best
Compiled By GayToday
New York/London/Oxford-A major new history, Before Stonewall: Activists for Gay and Lesbian Rights in Historical Context has just been published, providing unforgettable celebrations of the lives and works of America's earliest gay, lesbian, bisexual, and transgender pioneers and their straight allies.
The book's editor is the esteemed historian of sexuality, Vern L. Bullough, RN, PhD, a chronicler who has long been aware of the efforts of those visionary men and women who, prior to 1969's Stonewall uprising in New York, laid the essential groundwork that created a far-reaching movement for civil rights and social change, a movement whose successes have multiplied more rapidly than the barrier-breaking pioneers themselves could have foreseen.
"Before Stonewall, in either paperback or cloth cover, should make a wonderful gift for those wondering what to give their friends during the holidays," advises GayToday's editor, Jack Nichols. Nichols is among those whose lives have been ably chronicled, in his case by the noted historian, Dr. James T. Sears. Order from the publisher: http://www.haworthpressinc.com/store/product.asp?sku=4646&AuthType
Nichols himself has contributed three separate biographies to Before Stonewall, including that of (1) Lige Clarke, his comrade and lover of a decade who was gunned down in 1975 at a mysterious roadblock; (2) Dr. George Weinberg, the heterosexually-inclined author of Society and the Healthy Homosexual and the avant garde psychotherapist who coined the term homophobia and (3) Randolfe Wicker, the movement's media whiz kid who, beginning in 1962, guided New York's TV/ radio talk show hosts and magazine/ newspaper editors into the then near-secretive subcultures of same-sex love and affection.

Among those prominent historians who read pre-publication galleys of Before Stonewall is the author of Gay New York, Dr. George Chauncey, Professor of History and Director of the Lesbian and Gay Studies Project at the University of Chicago. Dr. Chauncey says:
Before Stonewall editor Vern L. Bullough, RN PHD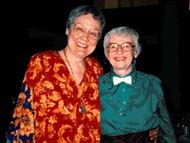 Barbara Gittings with her partner, Kay Tobin Lahusen
"Before Stonewall provides a welcome and much-needed introduction to the lives and contributions of many of the key figures in the history of the American lesbian and gay movement. Full of intriguing information and insights about forgotten gay pioneers and straight allies, as well as some of the movement's most famous leaders, this volume should become a standard reference work for those interested in the queer past."

The new history book has been called "a poignant verbal photo album for those of us who are family," by Louie Crew, author of The Gay Academic. He says: "When lesbigays stand tall today, we do so on the shoulders of those who went before, with far tougher challenges. Our foremothers, forefathers and foreaunties demonstrated again and again the courage possible in ordinary people. Vern Bullough has painstakingly collected the details, written as tributes by many LGBT scholars. The text is uncluttered and easy to devour. This is food for the heart."

"This book serves as both primary and secondary source material," according to Dr. Helen Rodnite Lemay, Professor of History and Distinguished Teaching Professor at Stony Brook University. "While its editor, Vern Bullough, skillfully places these life stories in context, with his usual wide historical grasp, and some biographers (e.g. Tripp) provide full discussion of their subjects (in this case, Kinsey) with fascinating detail, much of the volume contains intimate accounts by friends and lovers of these early pioneers."

Dr. Walter Williams, Professor of Anthropology and Gender Studies at the University of Southern California says: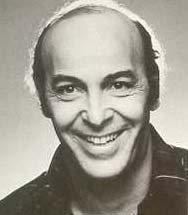 Dr. George Weinberg, who coined the term 'homophobia' is also featured in Before Stonewall

"This is a marvelous book, with multiple insights into the strategies and techniques that were used by pioneering activists to challenge heterosexism and begin the struggle for gay and lesbian equality. Included here are the individual stories of the most effective leaders in one of the great social movements of the twentieth century. They are presented with all of their accomplishments, defeats, dedication and eccentricities.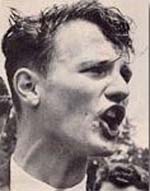 Gay pioneer Randolfe Wicker
"Many of these activists gave up the chance for material wealth, while focusing their energies on making the world a less prejudiced place. Both heterosexual and homosexual, these pioneers were united in the conviction that change can occur with direct action and individual perseverance. This book is a collection of fascinating stories, brought together by one of the most respected scholars in the field of sexology."

Vicki L. Eaklor, PhD, Hagar Professor of Humanities and Professor of History at Alfred University calls Before Stonewall "a book for everyone..The story of an all-but-forgotten era and its people is presented beautifully through four dozen mini-biographies." The biographies appear in "historical context":
---
Part I: Pre-1950
Alfred C. Kinsey (1894-1956)
Henry Gerber (1895-1972): Grandfather of the American Gay Movement
Edward Irenaeus Prime-Stevenson (Xavier Mayne) (1868-1942)
Prescott Townsend (1894-1973): Bohemian Blueblood-A Different Kind of Pioneer
Jeannette Howard Foster (1895-1981)
Pearl M. Hart (1890-1975)
Lisa Ben (1921- )
Berry Berryman (1901-1972)
Part II: Organizational Activists
Harry Hay (1912 - )
Dale Jennings (1917-2000): ONE's Outspoken Advocate
W. Dorr Legg (1904-1994)
Don Slater (1923-1997)
Jim Schneider (1932- ): ONE's Guardian Angel
William Edward (Billy) Glover (1932- )
Jim Kepner (1923-1997)
Stella Rush a.k.a. Sten Russell (1925- )
Helen Sandoz a.k.a. Helen Sanders a.k.a. Ben Cat (1920-1987)
Herb Selwyn (1925- )
Hal Call (1917-2000): Mr. Mattachine
Del Martin (1921- )
Phyllis Lyon (1924- )
Billye Talmadge (1929- ): Some Kind of Courage
Cleo Glenn (Bonner) (Dates Unknown)
Pat Walker (1938-1999)
Bob Basker (1918-2001): Selling the Movement
Shirley Willer (1922-1999)
Part III: Movers and Shakers on the National Scene
Franklin E. Kameny (1925- )
Jack Nichols (1938- ): The Blue Fairy of the Gay Movement
Lige Clarke (1942-1975)
Barbara Gittings (1932- ): Independent Spirit
Barbara Grier (1933- ): Climbing the Ladder
Stephen Donaldson (Robert A. Martin): (1946-1996)
Randolfe Wicker (1938- )
Arthur Cyrus Warner (1918- )
Richard Inman (1926?- )
Part IV: Other Voices and Their Influence
Allen Ginsberg (1926-1997): On His Own Terms
Walter H. Breen (J. Z. Eglinton) (1928-1993)
Warren Johansson (1934-1994)
Donald Webster Cory (1913-1986)
Evelyn Gentry Hooker (1907-1996)
George Weinberg (1935- )
Vern L. Bullough (1928- ): Making the Pen Mightier Than the Sword
Christine Jorgensen (1926-1989)
Virginia Prince (1913- )
Josť Sarria (1923- )
Charlotte Coleman (1923- )
Reed Erickson (1917-1992): How One Transsexed Man Supported ONE
Troy Perry (1940- )
Morris Kight (1919- ): Community Activist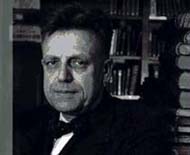 Alfred C. Kinsey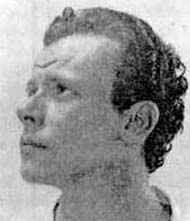 Harry Hay
Franklin E. Kameny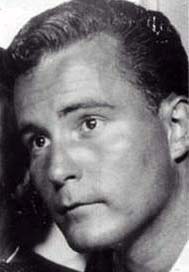 Jack Nichols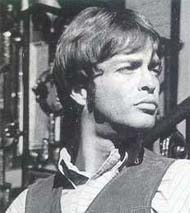 Lige Clarke