Award Named for John Money, Ph.D.,
Transgender Studies Pioneer
Compiled by GayToday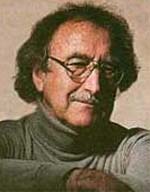 The Society for the Scientific Study of Sex. is honoring John Money, Ph.D. with an award in his name
Baltimore, Maryland-John Money, Ph.D. the founding director of the Psychohormonal Research Unit at Johns Hopkins University and a pioneer in studies of sexuality who popularized the term "gender," had an award named in his honor on April 25 at the Eastern Region meeting of the Society for the Scientific Study of Sex.

Money has been a pioneer in the study of transvestism and transsexualism, in establishing the term "paraphilia" to replace such pejorative terms as "pervert" or "pathological" which were once used to describe non-conforming sexual behaviors. He also pioneered the proposing of the existence of critical periods in sexual development.

He was born in 1921 in Morrinsville, Waikato, New Zealand, into a family that belonged to the conservative Brethren church, a factor that some say influenced his provocative use of language, making it more direct than is most academic discourse.

His idea of critical periods in sexual development as applied to infancy has come under attack primarily because of the failure of the John-Joan case in Canada.

In this case an infant had his penis burned off during a circumcision undertaken at seven months. His parents, upon the advice of Money, decided to have him castrated and raised as a girl. The change was made at 17 months although the castration did not take place until five months later.

At 14, however, the child reverted to the male role and is now in his thirties, married, and has adopted his wife's children from a previous marriage.

Introducing Money and speaking for his importance in the development of major concepts in sexual science was Vern Bullough, RN, Ph.D., the distinguished author and/or editor of some fifty books in the field of sexual science and which have included Before Stonewall, the recently published history of the origins of the GLBT movement in America.

Dr. Bullough emphasized the difficulties of establishing science, and how theoreticians such as Money are important, even though their theories do not always develop as anticipated. He emphasized that one failure does not disprove a theory but neither does one success (there was a second case similar to John-Joan) where, he said, the change of sex seemingly has worked out.

What is needed, according to Dr. Bullough, is long term follow-up for intersex children, the most likely to be experimented with, and considerable caution in doing anything drastic to change the sexual organs of an intersex child or for that matter an apparent early sexual preference which does not conform to the norm.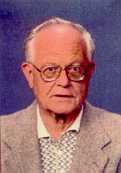 Vern Bullough, RN, Ph.D., author of Before Stonewall