Miami Herald Poll Breeds Apathy: It's the Election, Stupid!
Compiled by GayToday
Miami, Florida-"Voters here opposing discrimination shouldn't be complacent following the release of yesterday's Miami Herald poll," said both the National Gay and Lesbian Task Force and No to Discrimination/Save DADE. The Herald Poll predicted the likely failure of Question 14 on the September 10 ballot.

This September 10 referendum seeks to repeal Miami-Dade County's ordinance prohibiting discrimination against gay, lesbian and bisexual people.

"While we are pleased by the implications of today's poll, experience has shown us that such numbers can be volatile and ultimately unreliable, especially on an emotionally charged issue that hinges on personal biases that can emerge in the privacy of the voting booth," said Lorri L. Jean, executive director of The National Gay and Lesbian Task Force.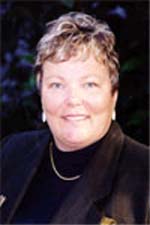 NGLTF Executive Director Lorri L. Jean: Emotional, volatile battle ahead for Miami

For example, Colorado's Amendment 2, in 1992, and Maine's Proposition 6, in 2000, both passed and pre-empted or rolled back equal protections for gay and lesbian people despite polls that had strongly indicated that they would fail.

"We're so committed to winning the battle against bigotry that earlier this year we announced plans to donate $50,000 to Save DADE, the local group leading the fight to preserve equal rights and to recruit 80 volunteers from around the country to identify and mobilize more than 20,000 voters who oppose discrimination against gay, lesbian and bisexual people in Miami-Dade.

"But frankly, we're so concerned about the lies and distortions of the religious fanatics behind Question 14 that earlier this week we increased our funding to nearly $100,000," Jean added. That's among the largest donations ever by a GLBT organization to fight an anti-gay ballot measure." The Task Force's grassroots effort has now deployed more than 100 volunteers.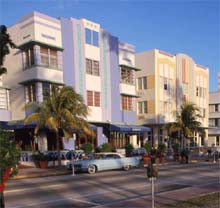 As the Herald reported in a recent front-page story, Question 14 was certified for next Tuesday's ballot despite reservations voiced by the county's elections chief, a civil suit alleging widespread fraud and an ongoing criminal inquiry by special prosecutors that recently resulted in the arrest of the head of the Miami Christian Coalition, among others.
Heddy Pena, chairperson of No to Discrimination/SAVE Dade, added, "We're pleased that the Task Force understands the only poll that counts is the poll taken the day of the vote. They've experienced coming to help communities during the final weeks of a campaign only to discover that they were ill-prepared to mobilize election day support. They have been working with us for over a year to make sure we didn't make that same mistake."