Jamaican Gay Group says Reggae
Hate Lyrics Causing Murders
Compiled by GayToday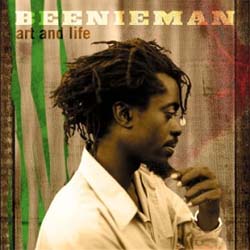 Reggae artist Beenie Man and two other groups have been accused of promoting violence against homosexuals in Jamaica
London, United Kingdom--The widely reported claim by MOBO awards organizers that reggae singers advocating the murder of gay people have "distanced themselves from their lyrics" is false, says gay human rights group OutRage!

"We have challenged the MOBO organizers to produce evidence that Elephant Man, Bounty Killer and Beenie Man have distanced themselves from their queer-bashing lyrics", says Peter Tachell of OutRage!.

"The MOBO organisers have failed to produce evidence of any recantation or apology. This is because none of the singers have expressed remorse. They have, instead, repeatedly justified their incitements to murder with the claim that homophobia is a part of Jamaican culture".

"The OutRage! campaign is backed black groups, such as the Jamaican gay human rights group, J-FLAG, and by the black gay website, blackgayuk.com.

The Jamaican gay human rights group, J-FLAG, says: "These lyrics perpetuate a culture of hatred and violence.this music sells; it also kills".

J-FLAG reports a wave of homophobic assaults and murders coinciding with the release of anti-gay records, with many of the victims being shot, macheted, stoned, set ablaze and chased into the sea and left to drown.

"The gay rapper QBoy is entitled to attack us. But most people will assume he is black and speaking from a black perspective when, in fact, he is white", added Tatchell.

"If he was living in Jamaica we doubt QBoy would think these lyrics are inoffensive and not worthy of protest.

"Beenie Man's track Damn boasts: "I'm dreaming of a new Jamaica, come to execute all the gays". The song, Nuh Fi Wi Fault, by Elephant Man, declares: "Battyman fi dead!./ Gimme tha tech-9 (gun)/Shoot dem like bird". Bounty Killer's hit, Another Level, exhorts: "Bun (burn) a fire pon.mister fagoty./Poop man fi drown". These tracks are freely available via the Amazon website and in high street record stores like HMV and Virgin.

"In a democratic society people have a right to criticize homosexuality. This right to free speech does not, however, include inciting murder.

"Mobo spokesperson, Vanessa Amadi, has justified the singers nomination with the claim: "The Mobos are nominated by the music industry - we simply reflect the industry". If the music industry nominated a gay singer who urged the killing of black people would the Mobo organizers accept the nomination? I hope not. Why the double standards?

"Ms Amadi continued:

"The work they are nominated for is not in any way homophobic". So what! Even if the singers are not being nominated for their anti-gay tracks, the MOBO organizers are giving them kudos and legitimacy; signaling that homophobic performers are acceptable in the black entertainment industry", said Tatchell.